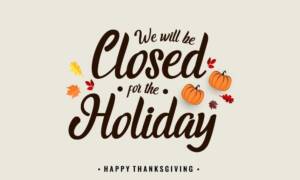 Daniel's Farm would like to wish everyone a Happy Thanksgiving! We are thankful for you as a customer and wish you a safe and relaxing Holiday weekend. Our employees need some time off after a busy fall season so please be aware of the following holiday hours:
Wednesday November 24th – Open 9am to 5pm
Thursday November 25th – Closed
Friday, November 26th – Open 9am to 5pm
 Eat, Drink and be Merry then Go Outside and Plant Something! 
GO OUTSIDE & PLANT SOMETHING!
Instead of going shopping on Black Friday, avoid those crazy crowds at the stores, and plant fall bulbs.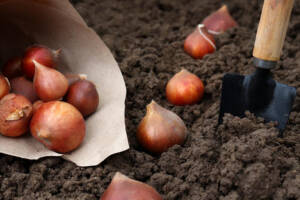 In our part of the country it is not too late to plant. We still have some fall bulbs for a few more weeks.
Greenhouse Are Open
We are open 7 days week.
Greenhouses are open to walk through year around.
Winter Tropical Storage Agreement 2021/2022
We are open 7 days week though October.
Located in St. Peters, Mo. Pickup and Delivery Available. Space is Limited. Please fill out the form to the right and below and call 636-441-5048 to verify we received your request. Some phones will not work with the application.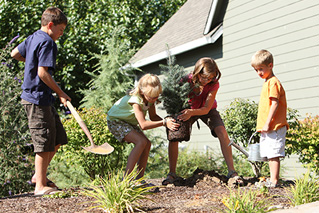 Spend some quality family time together and enjoy the beauty a tree provides! From ornamental to shade or evergreen, trees are the basic element for any landscape plan. Pick one out today!
Looking for a unique gift?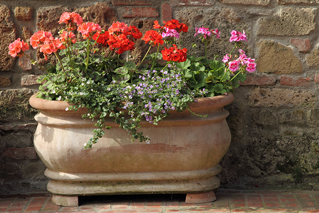 Custom Container Planting makes a great gift! Simply bring in your pots and we will help you design the perfect combination container. We also plant them for you! Call today for details.
The place to shop for every season.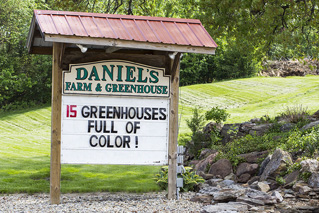 Daniel's Farm and Greenhouses is a local family owned business serving the Saint Charles, Missouri area. At Daniel's Farm and Greenhouses we believe the appearance of your home is very important. Your lawn & landscaping are the first thing people see when they visit your home. We believe that you'll feel confident in our ability to meet all of your expectations. Our customers are always our first priority.
In more than 1 acre of greenhouses Daniel's Farm and Greenhouses has over 8,000 hanging baskets, hundreds of sun and shade perennials and over 100,000 pots of colorful annuals!
Looking for trees and shrubs? We have hundreds to choose from. Daniel's Farm and Greenhouses also offers locally grown herbs, vegetable and fruit plants. Don't forget about us this winter! Stop by and see our Christmas inventory.
Located in the center of Saint Charles County, Daniel's Farm and Greenhouses is the place to shop for all your garden and landscaping needs!